Join Josh Gunston as he walks us through his career in music business education and management. Josh will share insights into: finding new artists and the roster he works with, the digital landscape and how it impacts and creates new business opportunities, how artists might approach labels like Southpoint, key revenue streams and managing relationships with key stakeholders.
You'll come away with insight into how Josh built his business, advice on approaching labels and new business models emerging in the recording industry.
---
Founder of independent record label Southpoint, and manager of electronic dance producer Bushbaby under his own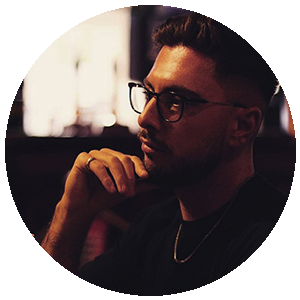 imprint Project Gosh, whilst working at 13 Artists as a booking agent for his day job, with his current roster consisting of Russ Millions, Nito NB and Trillary Banks. Over five years' experience across label management, A&R, brand strategy, artist management & development, social media marketing, creative direction, and live events.
Josh, alongside business partner Jay McDougall, launched Southpoint in 2015, a label that would help revive Brighton's fading underground dance scene, with the original intention to use the label as a CV and portfolio. That changed quickly as the pair fell in love with all of the self-taught processes that came with running a record label and building a brand.
At the start of 2021, Josh created a label network known as STPTN which would act as a parent company, allowing him and his team to branch out and bring new, innovative and exciting record labels into the collective, giving them more variety in the type of music they release and work with, with label additions including Annecy Records and chord & clank.
Recently, they announced Inertia, a record label pushing more ambient electronic music, with a large focus on sleep, meditation, mental health wellbeing and mindfulness — causes that Josh is already extremely passionate about and an advocate for as the owner of mental health podcast My First Panic Attack.