In this Masterclass, British music producer-songwriter Nat Powers (Snoop Dogg, Kano, Wu Tang Clan, Run Dmc, Skepta, D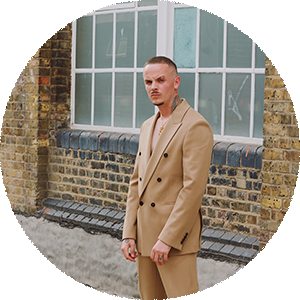 Double E, Capleton, Maxi Priest, Janet Jackson etc) looks into ways to turn negatives into positives as creatives facing hard times ahead. After being hit by the Covid-19 pandemic, millions of musicians and creatives have felt uncharged, displaced and unsure of their future. Nat leads this talk to help look at ways of reversing hopelessness, and finding loopholes in the middle of unprecedented hardships to flourish and grow as creative professionals. By using himself and close associates as examples, this masterclass will go deeper into what it means to thrive in the face of adversity, and strive for success against all odds no matter what the world is doing.
You'll come away with an enhanced view of the innate possibilities you have towards achieving targets and goals outside of your expected range and skillset, even during a global pandemic. Nat will help you reinforce self confidence towards achieving more in your short to mid term prospects.
Nat Powers is a Grammy nominated, internationally acclaimed producer and writer. His credits include Run Dmc, Snoop Dogg, Wu Tang Clan, Professor Green, Maxi Priest, Skepta, Giggs, D Double E, Kano, Novelist, P Money, Idris Elba, Janet Jackson, Luniz, Spice 1, Death Row Records, Sam Sneed, Capleton, Tommy Lee Sparta, Tifa, Backroad Gee, Frisco and many others globally.