Satellite Plugins Workshop
Learn how to collaborate in any DAW with Satellite Plugins, Mixed In Key's new free plugin. In this workshop, you'll learn:
How to collaborate with anyone, anywhere, within your own DAW
How to connect any DAW to Satellite Plugins
How to invite collaborators to the session by email
How to record audio and MIDI into Satellite Plugins and export the files to your DAW
How to assign Host, Co-Host, VIP+, VIP and Viewer permissions in the session
Satellite Plugins is an innovative free plugin by Mixed In Key that allows users to collaborate on audio projects in any DAW over the internet. Satellite Plugins allows musicians to connect to a Satellite Plugins session and contribute audio and MIDI parts. This cutting-edge plugin makes real-time collaborations possible.

Download your copy here
---
More about Sara Simms
Best known for her techno sets and production skills, Sara is a multi-instrumentalist with a love for music technology. As a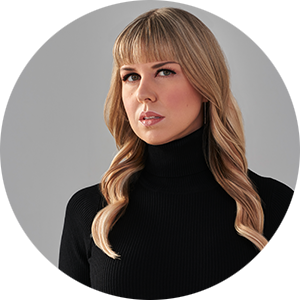 DJ, she's played sets for ADE, Charivari Detroit, Detroit's Paxahau, Miami Music Week, MNTRA in Las Vegas and Ultra Music Festival. She's created projects together with Mixed In Key, Native Instruments, DJ Qbert's 'Skratch University', the LA-based 6AM Group and NUDE Techno. Her releases include 'Finally' ft. JEI, 'Bronx' and 'Kreator' w/ Melleefresh on her own label Simmetry Sounds and 'Love's Got Me High' ft. Desiire on Terrence Parker's Intangible Records. She's recently released her first eco-friendly NFT Project for Kreator.

Sara Simms Spotify

Soundcloud

Instagram
---
More about Mau Montekio
Mau Montekio is an electronic music artist from México City. His emotional melodies give that inspiring feel to the music that characterises its sound.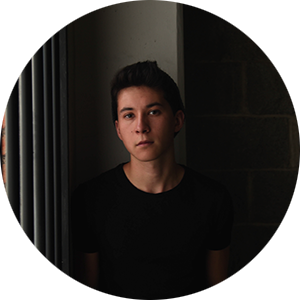 A self-taught musician, Mau started playing the piano at home by trying to guess the notes of his favourite tunes. At age fourteen, he was heavily inspired by the sound of deadmau5 and Infected Mushroom, which led him to study how their music was created. Mau has spent six years learning music production and defining his sound. In 2018, he met the singer/songwriter Paolla Nicolau. Together they created their track "LoveBlind" and won first place in Mixed In Key's 1st Music Innovation Contest.
Mau is ready to show his new music to the world with his alter ego "Tekia" project. He aspires to develop a dedicated worldwide audience and continue to release new productions over the next few years.