Speaker Profile:
Jason Dasent has over 25 years' experience in all aspects of recording and music production. In 2017 Jason became a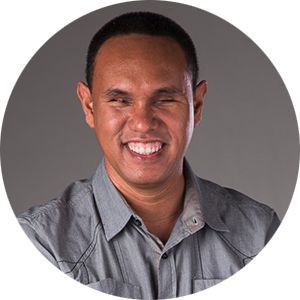 member of a worldwide team of Beta testers for accessibility with AVID ProTools, the first DAW to fully support accessibility. With only a handful of music equipment manufacturers making their hardware and software accessible to differently abled music industry professionals at that time, Jason, along with a small team he put together, began developing overlays to popular music production software, thus making them accessible to screen readers.
As a result of this project, with the knowledge gained, he now engages with several music equipment manufacturers e.g. Arturia, Focusrite/Novation and Antares Autotune among others, to assist them in introducing accessibility features to their products from the back end. Based on this experience, Jason has also developed audio engineering online courses geared toward both visually impaired and sighted users on many of the different hardware and software platforms that he has been using successfully for many years.
'At heart, I am a music producer with vast experience in several genres, however, my passion is commercial pop, R&B/Smooth jazz, as well as Reggae and other styles of Caribbean popular music. I've worked with several top Trinidadian artists and since migrating to the UK I've just released a new Pop track "Cute but Sad" with up and coming singer-songwriter EMARNA. My main focus when interacting with young musicians, producers and engineers is to share with them the joys of real musicianship.'

Workshop Description:
In these workshops, students will be taken through the complete production of 2 different genres of modern Caribbean music: Jamaica's Reggae, and Groovy Soca most prevalent in Trinidad and throughout the rest of the Caribbean. Students will first learn instrumentation and vocal production techniques used in these 2 categories and the main elements that make each one unique. Then, they will be taken through mixing and mastering methods, to gain an appreciation of these genres, and where each sit in the landscape of modern world music.